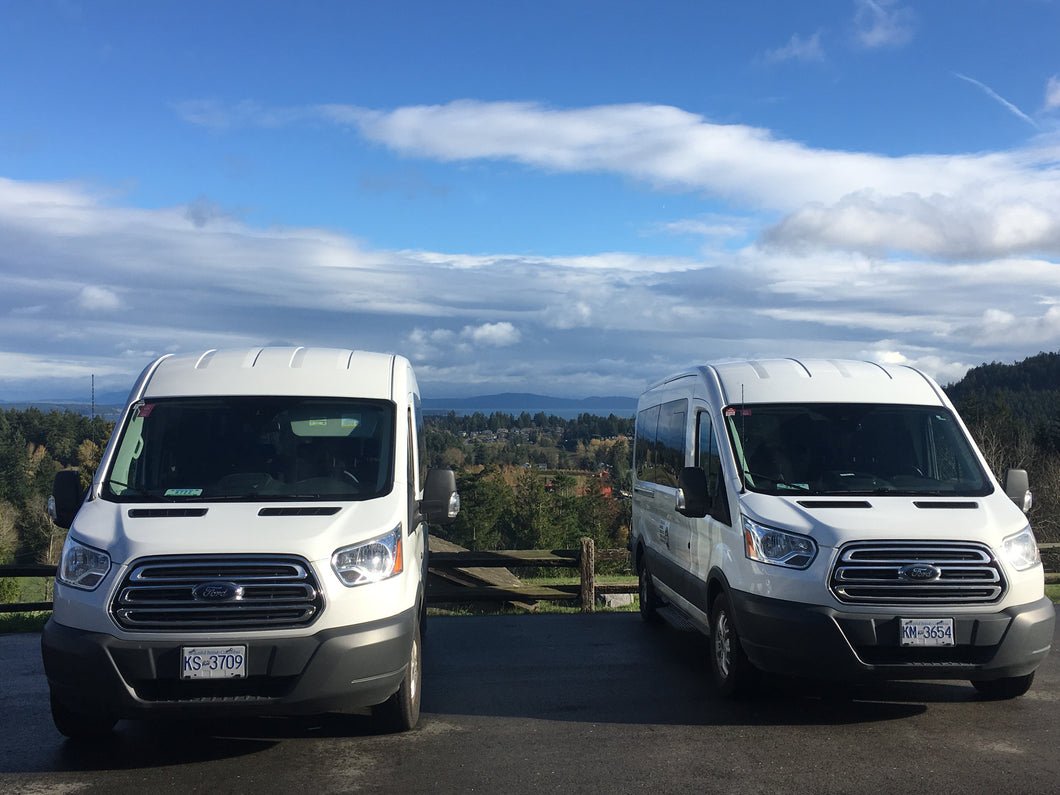 Victoria to Tofino Transportation
Regular price $599.00 Sale
A Convenient and Efficient Victoria to Tofino Transportation
Victoria is a mid-sized city that is situated at the southern edge of the Vancouver Island.  It is also known as the garden city due to the private gardens and enthralling parks found all over the city. Victoria Mini Bus provides a convenient and reliable private transportation option from Victoria to Tofino and the nearby cities such as Ucluelet and Port Alberni.  The private Victoria to Tofino transportation offers you a comfortable and efficient way to travel across the city and visit the different destinations with ease.
The Private Bus Service from Victoria to Tofino
Booking for the private bus rental in Victoria has never been this simple.  With the help of Victoria Mini Bus, you can immediately make a reservation on their range of vehicles.  We offer a huge selection of busses that can accommodate large number of people.  We can also provide additional services for people with mobility problems and other disability.  We have the most advanced and modern fleet of minibus, and you can even specify your particular needs which will help us determine the right size and type of vehicle for your group.
For those who are looking for a private Victoria to Tofino transportation, we highly encourage you to contact us immediately.  We have the right solution for your concern that will provide you a convenient way to travel around the Victoria Island and immerse yourself completely in the local culture.  We can provide you a guided tour with a guide that speaks English and other language.  We have completely trained our guide in order to provide you with an excellent tour.  We highly understand your needs to have someone who have a profound knowledge on the local culture.  Some of our guides can speak Japanese, Cantonese, Mandarin, Italian, Portuguese, Spanish, French, German and English.
In addition, we will also supply you with professionally-trained drivers who have knowledge about the different routes and roads.  They also went into a seminar to teach them on how to be polite and well-mannered with our clients.  We will make sure that your rented private Victoria to Tofino transportation will be there on your preferred schedule.  We will also provide you with the recent updates to make sure that you are informed about any changes that may occur.
Victoria Mini Bus also makes sure that the vehicle is completely checked by an authorised technician before they are allowed to leave our lot.  We will guarantee that you will not experience any major mechanical failure that can affect your Victoria tour.  Our company will make certain that your vacation in Victoria Island will be a moment that you will remember.
Do not take our word for it, we highly encourage you to contact our past customers and ask them about their experience with our company.  We are dedicated in providing you a safe and reliable Victoria to Tofino transportation system at the highest form of professionalism.  Contact us immediately if you have additional questions or concerns about our private bus rental service.