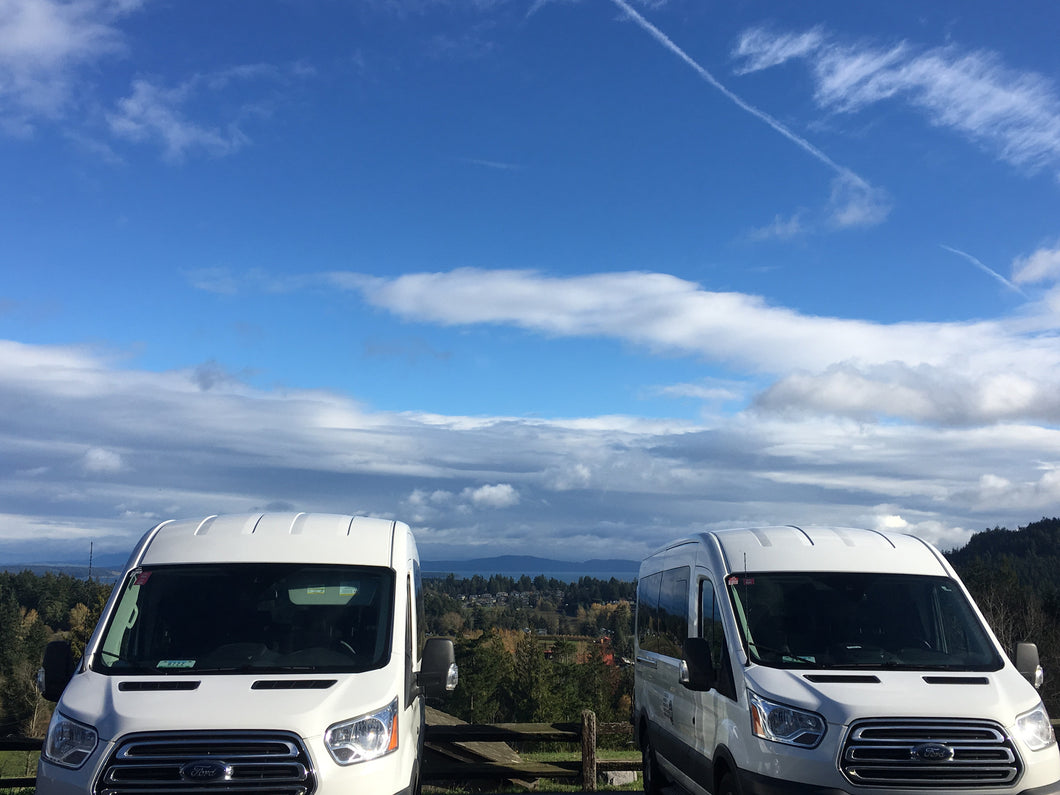 Nanaimo to Tofino Transportation
Regular price $450.00 Sale
Nanaimo to Tofino Transportation
Traveling across Vancouver Island does not need to be uncomfortable. Our mini-bus services can make your trip comfortable, so you can also easily travel with your family and friends across the island on your own schedule. Our rates are very affordable and will range from $ to $ depending on the amount of luggage and the number of passengers in the group.   Our private shuttles hold up to 12 passengers plus luggage, 14 passengers with minimal to no luggage.
Save Money and Time with Private Transportation
Traveling by car and public buses can be very expensive and time-consuming. Public buses can seem like the cheaper option, but you have to follow their schedule, and they make a lot of stops. Traveling by car allows you the freedom to travel as you please, but it is the more expensive option.
Our shuttles are a great option for when you want the freedom to travel when you need to but do not want to drive yourself. Our shuttles can pick you up at any location in Nanaimo at most times of the day and night and can drop you off in Tofino at a specific location. We can also pick you up in Tofino and take you back to Nanaimo, or take you to a new city.
Travel from Nanaimo to Tofino on Your Schedule
Unlike other transport services like public buses, our shuttles are available on your schedule. We work hard to make sure that you arrive on time at your destination. Our team understands how important being on time for activities is and they help you plan your trip, so you arrive on time.
We will provide you with options for your trip in the quote, so you understand if we have to change pick up times. Our aim is to try to stick to the schedule that you provide. However, this is not always possible, so we work with you to create a pickup and drop off schedule that will work for you.
We also offer round trip services, so you can return to Nanaimo without having to worry about how you are going to get back. To help you save money on a round trip, we have vehicles located near most cities on Vancouver Island. This helps us arrive on time each time, so the vehicle that you return in may not be the same vehicle. We can try to have the same vehicle for the return trip if you want this. If you would like this service, please let us know during the booking process.
No Limits on City to City Transfers
If you are planning to travel between more cities than just Nanaimo and Tofino, please let us know. We have a network of mini-buses that can get you and your group around BC in style and in comfort. Just let us know where you are planning to go, and we will create a custom quote for your trip.
We offer transport service across Vancouver Island and in Metro Vancouver. We have a variety of vehicles that you can pick from. If you are wondering how much your trip would cost, please contact us for a custom quote.